"When I write, I fall into the zone many writers, painters, musicians, athletes,..."
– RIP, Roger Ebert – the beloved critic on writing and life. (via explore-blog)
2 tags
2 tags
2 tags
good morning!
2 tags
1 tag
3 tags
1 tag
"1. Complex heroes must suffer. 2. Complex heroes are rewarded for their..."
– Roger Colby synthesizes J. R. R. Tolkien's 5 tips for creating complex heroes, based on the writer's letters.  Pair with Tolkien's little-known original drawings for the first edition of The Hobbit. (via explore-blog)
Artlog →
6 tags
5 tags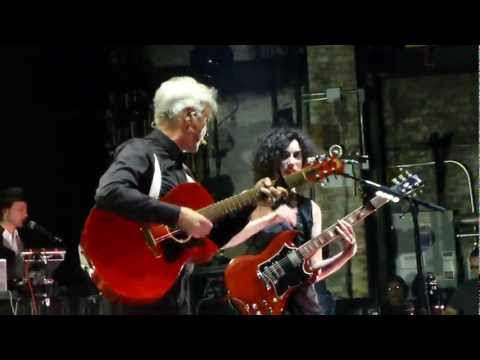 4 tags
My take on "History Ink: The Tattoo Archive... →
6 tags
"What if reality is nothing but some disease?"
– Chuck Palahniuk, Rant (via mybestfriends-foundinabook)
2 tags
Listen
1 tag
3 tags
"I think everybody has the tendency to feel good about what's going on when they..."
– Angela Bacskocky, a Richmond-based fashion designer, speaking to RVA Mag contributor Kristina Headrick. This is quote from an interview I'm editing right now, which is focused on Bacskocky's Nest fashion line. I never thought a fashion interview would hit this close to home for me, but goddamn....
1 tag
There are two means of refuge from the miseries of...
hpycat: - Albert Schweitzer
NPR Fresh Air: "I usually get the zig-zag, but I... →
nprfreshair: "I usually get the zig-zag, but I may also see lattice patterns, like tessellations; sometimes these lattice patterns seem to cover people's faces or a piece of paper I'm writing on. I mostly get complex geometrical patterns; I've never actually seen … images with a migraine, although on…
2 tags
Sebastiaan Bremer →
i love these multimedia prints by Dutch artist Sebastiaan Bremer.  
1 tag
1 tag
1 tag
NPR Fresh Air: Scientists are just like novelists... →
nprfreshair: Scientists are just like novelists in a way. We're all trying to tell a good story that explains how the world works and we're interested in understanding how it works in exactly the same way that perhaps the early philosophers were. But we have much better tools with which to dissect it and…
3 tags
Richmond fashion is in an incubatory phase, here... →
5 tags
Athena Procopiou
By pure coincidence, one of my favorite new designers is another Hellene, Athena Procopiou.  Like Katrantzou, she is a guru in the field of standout prints.  Procopiou makes kaleidoscopic patterns that appeal to wearers of both haute couture and hippie chic designs. If Hermione Granger were more fashion forward and less studious, I'd imagine her selecting this phantasmagoric prism of...
2 tags
2 tags